Title:I Have Never by Camilla Isley
Series: First Comes Love #2
Narrated By: Audra Cook
Release Date: July 13th, 2017
Format: Audiobook (5 hrs and 38 mins)
Genre: Contemporary Romance, Chick Lit
Blurb: Twenty-nine-year-old Blair Walker is a girl with a plan, or more like a girl with a list – a list of dos and don'ts to live the perfect life, land a dream career, and marry Mr. Right. But when Blair loses her job and gets dumped by her boyfriend all in one day, she starts to wonder if she's had it all wrong. And what better way to find out than experience everything the list forbade?
Never lie
Never pick a fight
Never make a scene
Never make the first move
Never make impulsive decisions
Never mix business and pleasure
With hilarious consequences, Blair will discover some items are trickier to tick off than she'd thought.
This audiobook was easy to follow and was a fun listen until I got the end. It was a happy ending but it reinforced that office romances can never remain secret and can make the workplace tense when there is a disharmony.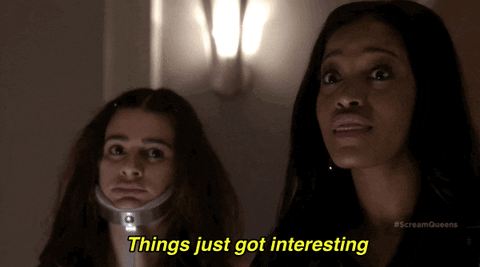 Blair Walker was a girl who followed all of society rules of how a refined lady should behave. Living by that good girl code led her to losing her dreams to another who was willing to use all in her arsenal to get what she wanted. So Blair decided that she will throw out her list and just live without those constraints.
Life as a rebel led her to entrepreneur Richard Stratton, who was looking for someone to help him grow his online business. Their professional relationship thrived and was smooth until they developed an attraction. That's when things got awkward. Should they risk it or play it safe?
I liked them together, but I am not a fan of office romances. They have a tendency to get messy when people have fights and/or break up. These sort of relationships are bad for business and it gets co-workers caught in the middle. There is workplace gossip as well as a resentment if there is a perception of favoritism.
I really liked the new Blair until she threw a couple of unprofessional fits at end of the book because of her feelings for her boss Richard. I was embarrassed for her and for Richard. The new Blair was empowered, likable and interesting. Her journey showed development and maturity even though she was likable even with the list too. Both Blair and Richard were fundamentally good people with a great work ethic.
Their relationship worked out in the end but I didn't like her doing the opposite of what her list would have told her to do. The list wasn't bad, I think she just needed to learn not to be so rigid. That is what life is about, having some flexibility in some things and being steadfast in others. Both Blair and Richard came to learn that in order to find true happiness, they had to be honest and true to themselves.
If you want an enjoyable and easy read, then I recommend this office romance to satisfy that need.