Title: Sentinel by Darkness by Katie Reus
Series: Darkness, Book 8
Release Date: October 16, 2018
Format: e-ARC (251 pages)
Genre: Paranormal Romance
Blurb: She thought she'd put her past behind her…
Local artist Keva might be human, but she knows about the things that go bump in the night. Years ago, a dragon shifter saved her from certain death. Ever since, she's lived in his clan's territory and put her life back together. But the feeling of security is only an illusion, because her past has come back to haunt her. A past with claws and fangs, demanding blood.
He'll do whatever it takes to defend his mate…
Dagen has finally met his mate—except he insults her the first time they meet. He's not too proud to grovel to get back into her good graces. But when a threat from her past emerges, he realizes that he'll do anything to keep her safe. Even if it means dying—or losing her forever.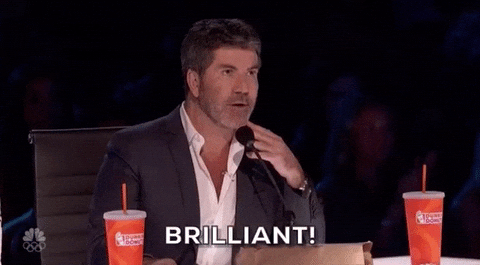 I loved this one! This story was written in a way that was endearing and heartwarming. Katie Reus delivers another winner in this awesome dragon shifter series.
Dagen Hunter was everything! He was a protective male without being bossy. He was attentive and considerate and he COMMUNICATED very clearly. Wow. He actually shared what he was thinking and what he wanted with the object of his affection. Imagine that, an alpha male who growls and talks too!
"You make it hard to breathe…I don't think you realize what you mean to me Keva."
Keva Sheehan, a jewelry maker, lived in the Conall's (dragon) territory after surviving an attack by her ex-boyfriend, a wolf shifter. While on business meeting for his alpha Conall, Dagen runs into Keva and immediately scents her as his mate. His dilemma became how to communicate to a skittish human that she was his mate despite her history of being brutalized by a werewolf shifter.
What I loved about the heroine was that she drew strength from her past of being abused. Keva had prepared mentally and physically for how she would react and defend herself if confronted by an attacker. She showed courage in the midst of her fear knowing that shifters are much stronger than humans. Dagen was just so cute and sweet. He showed that a dragon can be an alpha male without dictating or being aggressive.
His honesty seemed almost childlike and made the trust develop quickly. He protected his mate and took care of her, and he gave her room to draw her own conclusions. Keva seemed to draw strength from his supportive stance and her confidence grew as the dragons subtly protected her and extended friendship her by letting her know things about their clan. Many of the past characters made appearances and Keva found camaraderie amongst even the most ancient of dragons. This story was cohesive and had a steady flow. It was everything I love about paranormal romances without being overly heavy. One of the best stories I've read all year.


*I voluntarily read this advanced reading copy gotten from Netgalley. All opinions are my own honest opinions.