CAPTIVATED
by Bethany-Kris
Narrator: Daniel James Lewis
Audio Publication Date: October 2018
Genres: Adult, Romantic Suspense, Organized Crime. Erotic Romance
BUY NOW!
SYNOPSIS:
A shadow meets the light …
When someone needs to disappear, the Chicago mob calls on Joe Rossi. A man who can move without a sound, and kill without a word, they don't call him the Shadow for nothing.
This time, it's a New York crime family in need of his skills, but it takes one glimpse of her to make him agree to the job.
Liliana Marcello is every inch a principessa della mafia. Her life has taught her to be wary of strangers, yet her ballet career contradicts everything by putting her on display.
It's a man with a dark smile and a constantly changing demeanor that makes her feel safe again, but it's the unknown that holds her back.
It takes one look …
One dance …
One word …
One smile to captivate a man.
And one second to kill a woman because of it, too.
Not all monsters hide in the shadows.
How are you supposed to see them coming?



AUDIO EXCERPT – NARRATOR DANIEL JAMES LEWIS
Bethany-Kris came through on this one. It was fully of passion, mystery, suspense and lots of cameos of characters from her prior novels.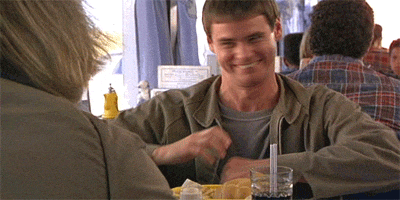 The narrator Daniel James Lewis was a really good choice for Joe Rossi because there wasn't excessive emotion in his voice, he was rather chill/calm just like Joe was described.
Joe Rossi is the "shadow" enforcer for the Chicago Outfit (mafia) and he avoids being seen and heard. When he is called to New York to handle a problem and Joe didn't expect to find the eldest daughter of the Boss so captivating. Liliana Marcello, a ballet dancer, wasn't really wanting a relationship but she couldn't help her intense attraction to the man who was working with her father. Both of them were similar in that they are private people who were clear in what they wanted. They didn't make unnecessary demands and they just enjoyed themselves together. Joe and Liliana had that palpable chemistry that made me giddy.


They were well developed as characters and the plot was well laid. I liked the story because it was barely angst but full of feels. Definitely top notch story telling. It was a romance with suspense, family and a bit of that organized crime life. This story was truly captivating.
ABOUT BETHANY-KRIS
Bethany-Kris is a Canadian author, lover of much, and mother to four young sons, one cat, and two dogs. A small town in Eastern Canada where she was born and raised is where she has always called home. With her boys under her feet, snuggling cat, barking dogs, and a hubby calling over his shoulder, she is nearly always writing something … when she can find the time.
To keep up-to-date with new releases from Bethany-Kris, sign up to her New Release Newsletter here: http://eepurl.com/bf9lzD
Website • Blog • Twitter • Facebook • Goodreads • Pinterest • Mailing List • Amazon Author Page
ENTER THE GIVEAWAY
a Rafflecopter giveaway
https://widget-prime.rafflecopter.com/launch.js