Bridget Jones's Diary meets Americanah in this disarmingly honest, boldly political, and truly inclusive novel that will
speak to anyone who has gone looking for love and found something very different in its place.
Queenie Jenkins is a 25-year-old Jamaican British woman living in London, straddling two cultures and slotting neatly into neither. She works at a national newspaper, where she's constantly forced to compare herself to her white middle class peers. After a messy break up from her long-term white boyfriend, Queenie seeks comfort in all the wrong places…including several hazardous men who do a good job of occupying brain space and a bad job of affirming self-worth.
As Queenie careens from one questionable decision to another, she finds herself wondering, "What are you doing? Why are you doing it? Who do you want to be?"—all of the questions today's woman must face in a world trying to answer them for her.
With "fresh and honest" (Jojo Moyes) prose, Queenie is a remarkably relatable exploration of what it means to be a modern woman searching for meaning in today's world.
This book didn't feel like a Bridget Jones-ish book at all. Queenie Jenkins was one hot mess of a twenty five year old daughter of a Jamaican mother and a British father. It took me almost a week to get through this book as well as a couple of bottles of moscato too.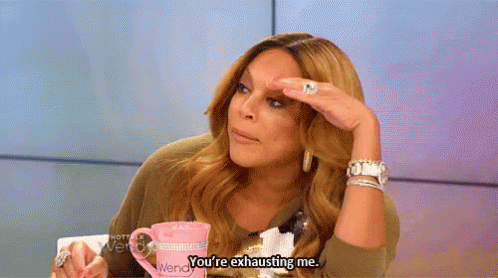 From the beginning of the book, Queenie starts off in crisis. Queenie's longtime boyfriend asked her for some space as he wasn't sure about their relationship which caused Queenie to feel lost. She expressed that she didn't know who she was without him. Right on the heels of the breakup, Queenie learned that she recently suffered a miscarriage and she just felt apart. In her loneliness and despair, Queenie began making desperate decisions like hook ups with random strangers from dating apps. Queenie has a group of girlfriends "The Corgies" that she shares whats going on with her. The girls party together, have lunch together and have a group chat with amusing banter. Each girlfriend tried in their own way to get Queenie to face her demons.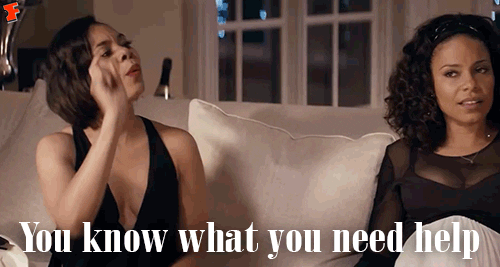 I have to be honest. This book was difficult for me to enjoy. It dealt with racism, identity crisis, depression, anxiety, dubious consent, sexual promiscuity and the black culture's dismissal of mental health professionals. Most of this book was just disheartening as Queenie just walked around in a fog of self destructive behavior. I felt bad for her grandmother who was at a lost as to how to help Queenie. She had serious mental health issues and I spent most of the book expecting some really terrible to happen to Queenie.
One of the biggest issues with Queenie, admiration for white men coupled with her disdain for black man and wasn't really explored. It's part of her self-loathing behavior and why she let those men treat her so deplorably. But at the same time she is so outraged by the treatment of the black people in who were racially profiled and killed. There were good things about this novel, the cover, the friendships, family relationships and eventual steps to get to the root of her issues. I disliked a lot of things as well. I would recommend it as it was a realistic view of a person in crisis and that there is light at the end of the tunnel when dealing with mental health issues.
Advanced Reading Copy was received from Netgalley