Title: Rebel by Beverly Jenkins
Series: Women Who Dare, Book 1
Narrated By: Kim Staunton
Release Date: May 28th 2019 by Avon
Format: Audiobook (8 hrs and 38 mins)
Genre: Historical Romance, Historical Fiction
Blurb: The first novel in USA Today Bestselling Author Beverly Jenkins' compelling new series follows a Northern woman south in the chaotic aftermath of the Civil War…
Valinda Lacey's mission in the steamy heart of New Orleans is to help the newly emancipated community survive and flourish. But soon she discovers that here, freedom can also mean danger. When thugs destroy the school she has set up and then target her, Valinda runs for her life—and straight into the arms of Captain Drake LeVeq.
As an architect from an old New Orleans family, Drake has a deeply personal interest in rebuilding the city. Raised by strong women, he recognizes Valinda's determination. And he can't stop admiring—or wanting—her. But when Valinda's father demands she return home to marry a man she doesn't love, her daring rebellion draws Drake into an irresistible intrigue.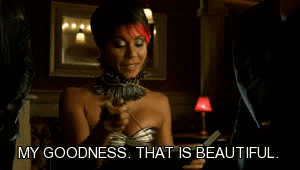 I loved this book. What a brilliantly written story full of everything I love in a novel: romance, love, danger, tension, character growth, history and family/community.
Beverly Jenkins is one of my favorite authors because she doesn't just tell a story, she educates the reader. It is so apparent that she really researches the era and crafts the story in a way that the reader will leave knowing a few more things about our American History. This story moved a fast pace, had drama and that familial ties that embraced all people especially those who don't have loved ones around.
In this new series set in the 1860's, Valinda Lacey moved to New Orleans to work with Nuns to educate newly empanciated slaves. She was met with some resistance from one of the nuns as well as some white supremacists who attacked her carriage. Luckily, Captain Drake LeVeq and his sister in law were on the road and rescued Valinda. It eventually led to Drake's mother to offer Valinda a place to stay and a job. Valinda was compassionate and was clear as to she wanted to spend her life as an educator. Drake was a contractor who also volunteered at the Freedmen's Bureau. Drake and Valinda had qualities that the other admired but there was hinderance–a prior engagement.
Valinda was engaged to be married to a man, who was a friend from her hometown, but she didn't love him. The marriage was important to Valinda because it guaranteed her freedom from her father and the protection of her fiance's name. Drake had his work cut out for him to show Valinda that she could have it all: freedom, family protection as well as passionate love.
I expected a well written story and I wasn't disappointed. I listened to this story and I smiled, laughed, felt sympathy, anger and hope. These characters were resilient in spirit despite the financial or societal circumstances. This author clearly values family because the LeVeq family has been a pillar in the community for several of her books. Another thing that amazed me was the way she wrote passionate sex scenes. They weren't crass and overly descriptive, just enough to make you feel butterflies in your belly but not look over your shoulder in embarrassment for your Pastor. Bravo!!!
I am excited for this new series Women Who Dare and I can't wait for the next installment.