Title: Love and Other Words by Christina Lauren
My rating: 5 of 5 stars
Release Date: April 10, 2018 by Gallery Books
Format: Paperback (432 pages)
Genre: Contemporary Romance
Blurb: The story of the heart can never be unwritten.
Macy Sorensen is settling into an ambitious if emotionally tepid routine: work hard as a new pediatrics resident, plan her wedding to an older, financially secure man, keep her head down and heart tucked away.
But when she runs into Elliot Petropoulos—the first and only love of her life—the careful bubble she's constructed begins to dissolve. Once upon a time, Elliot was Macy's entire world—growing from her gangly bookish friend into the man who coaxed her heart open again after the loss of her mother…only to break it on the very night he declared his love for her.
Told in alternating timelines between Then and Now, teenage Elliot and Macy grow from friends to much more—spending weekends and lazy summers together in a house outside of San Francisco devouring books, sharing favorite words, and talking through their growing pains and triumphs. As adults, they have become strangers to one another until their chance reunion. Although their memories are obscured by the agony of what happened that night so many years ago, Elliot will come to understand the truth behind Macy's decade-long silence, and will have to overcome the past and himself to revive her faith in the possibility of an all-consuming love.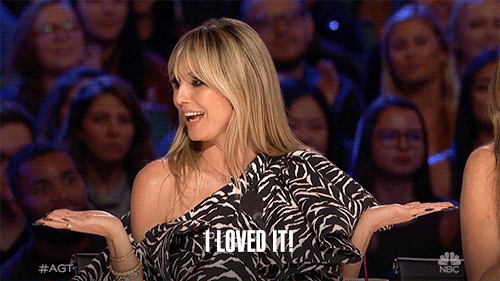 This is my favorite kind of romance novel: sweet, intense and angsty. First love is such a special love and that much more powerful the second time around.
The author tells this love story by alternating the present with the past. The reader starts with Macy Sorensen who is currently engaged to be married and working hard as a Pediatrics Resident. While having lunch with her girlfriend, Macy runs into her first love, Elliot Petropoulos, whom she hasn't seen in about 11 years. He wondered why she just ghosted him one day and then the story begins the story of how Macy and Elliot met and what led to their eventual separation.
I loved the young and innocent Macy and Elliot. Two peas in a pod with the books and their reading room. A friendship that later blossomed into more until one day everything just crashed down. The story was told incrementally, with every chapter as a piece of the puzzle until the very end when the reader is finally gifted with the full picture of their painful last moments together.
It was so well written, captivating and emotionally gripping as we got to know the things that shaped the adult Macy and Elliot. There were highs and lows, but each moment was heartfelt.
It was an emotional read for me but I also felt a lot of hope while reading it. This author really outdid themselves with this book. I didn't know what the source of pain was and my guess wasn't correct. But once it was revealed, Macy's actions made more sense to me.
Elliot is one of my favorite book boyfriends because he knew his truths and stated them so clearly. He knew what he wanted and always laid his cards of the table. I loved that about him. I always felt like I knew what Elliot's motives and actions were about.


This book will make you feel a lot of different emotions, but at the end, you will fell really good and happy.
View all my reviews