Title: Ryan's Bed by Tijan
Narrated By: Thérèse Plummer
Release Date: January 14, 2018
Format: Audiobook (9hrs and 1 min)
Genre: New Adult, Young Adult, Contemporary Fiction, Romance
Blurb: I crawled into Ryan Jensen's bed that first night by accident.
I barely knew him. I thought it was his sister's bed–her room. It took seconds to realize my error, and I should've left…
I didn't. I didn't jump out. I didn't get embarrassed.
I relaxed. And that night, in that moment, it was the only thing I craved.
I asked to stay. He let me, and I slept.
The truth? I never wanted to leave his bed. If I could've stayed forever, I would have.
He became my sanctuary.
Because–four hours earlier–my twin sister killed herself.

I didn't like this title. It didn't reflect what this story was about. This book was sad yet hopeful look at a family's struggle to cope with the unimaginable. I hate that publishers are trying so hard to sell books that they use sexy titles/covers that misrepresent the actual content of their work. But the narrator Therese Plummer had just the right voice. It was a mixture of pain, detachment, anger, hope, etc. I heard all of that in her voice and I couldn't stop listening. MacKenzie found her twin sister Willow in their bathroom in a pool of her own blood the day before their eighteenth birthday. It was a shocking beginning and the book follows MacKenzie and her family as they deal (or don't deal) with the grief of suicide.
This book was done well because the process felt real, it felt slow, it felt like they would never be okay sometimes and then other times I thought they had turned a corner. It was painful to read so my heart goes out families who have to deal with a suicide.
I am no therapist but I was uncomfortable with the way MacKenzie latched on Ryan like a life-support jacket. In addition, her parents were so consumed with their own guilt that they knowingly turned a blind eye to her sneaking out to spend the night in a bed of a boy they barely knew. I know that grief can pull families apart or bond them closer together but in this case, the MacKenzie's parents abandoned her emotionally and physically. They pawned her off to the care of a business acquaintance and that was deeply disturbing to me. Instead of structure and perhaps more family interaction, each person retreated into their own corners like a boxer after the bell.
3.5 star.
I liked Ryan and how gently he treated MacKenzie. He listened, he held her and he comforted her every time she needed him.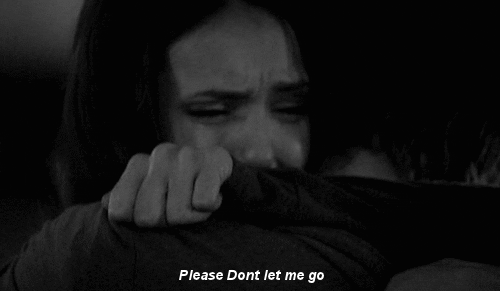 He was rock solid, he was intuitive and compassionate. Unfortunately, I don't feel like I got to know him outside MacKenzie's pain. Maybe this story was meant to be snap shot in time because the characters were not developed that well. Not the main characters nor the supporting characters. There was underlying bullying at school. It felt like the adults were on vacation. The epilogue really exposed the fact that there was so much more going on under the surface and author didn't really dig below. It was a good glimpse of a family's grief but I wanted much more.
The two lessons I took from this story was to consistently listen to and talk with our loved ones. Don't put labels on them like "the smart one" "the strong one" etc but to really see them and have meaningful interactions. It's true that people will only share what they want, but if we establish trust, they may just let us into the vulnerable parts of their hearts.