Blurb: Secrets buried in the sand…
Former US Army Captain Mia Starr has built a new life for herself in Denver, far away from camel spiders and sand—and the terrible secrets of her first deployment to Iraq. She isn't looking for a relationship, especially not with an intrusive photojournalist. Joaquin Ramirez might be sexy, but in her experience, photojournalists only want to make a buck off other people's suffering. Still, the universe must have a sick sense of humor because it keeps throwing her together with Joaquin, making the desire she feels for him harder and harder to resist.
An undeniable attraction…
As a Pulitzer Prize-winning news photographer, Joaquin has everything a single straight guy could want—except the right woman. When he meets Mia while shooting a crime scene, he immediately sees beyond her cold exterior to the vulnerable woman beneath. Though the police consider her a suspect, he's sure she's innocent. Someone is killing soldiers—and trying to pin the blame on her. Unable to resist the pull between them, Joaquin stands by her only to find himself snared in the killer's net as well.
A twisted soul hungry for revenge…
Mia can't help it when the heat between her and Joaquin melts away her preconceptions. As their passion explodes, danger draws ever closer. When it becomes clear that Mia is the killer's true target, she must trust Joaquin with a secret that could ruin her … or risk losing the love of a lifetime.

This story was a really good example of a well written romantic suspense. It has romance, adventure, mystery/suspense and an HEA. This is a really entertaining series and this book was no exception.
Joaquin Ramirez really impressed me in the last book with his thoughtfulness and bravery. So I was really excited that this hard working and considerate photographer/member of the I-Team would get his chance at love.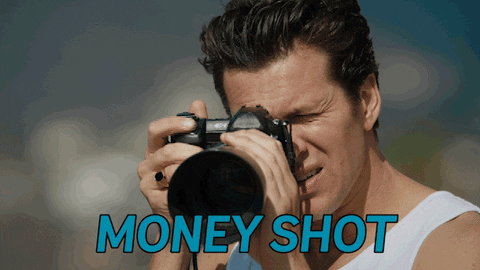 Mia Starr seemed to be quite prickly in the beginning but I warmed up to her. She had to wear her armor all the time after what's she had been through as a member of the US armed forces.
The now retired officer was a target of an old vendetta and Joaquin decided that he would help protect his sister's former CO.
I like how the author paced this story. Joaquin was clearly attracted to Mia from the beginning but he never pushed and was always considerate of her needs first. He let her dictate how they proceeded. He helped her feel comfortable and confident. I loved it.
I enjoyed the narration of Kaleo Griffth except his sexy woman voice, which makes me laugh because it sounds like a man trying to sound like a woman.
I love that the author has kept the same energy, storytelling and emotional appeal throughout this series. Each couple has their own thing, their own journey but lots of support and encouragement from the fellow ITeam members. I can't say the villain wasn't predictable but the story was still enjoyable. I am curious to see who will be featured in the next book.